Corry Evans pleased with Tony Mowbray's recent approach at Blackburn Rovers
Blackburn Rovers midfielder Corry Evans has revealed that manager Tony Mowbray has recently been asking input from some of the club's senior players which has improved on their performances on the playing field. The Lancashire outfit ended the previous season on a sad note with three successive league defeats but they have managed to shed the disappointment with a run of three-straight victories since the turn of the year.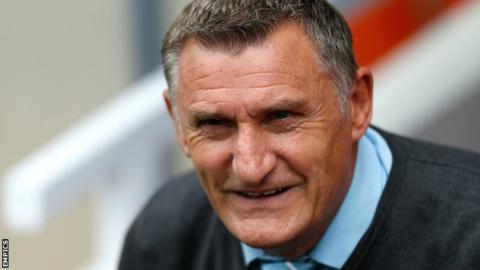 Speaking to reporters, Evans revealed that Mowbray has asked input from the senior players within the club's ranks and the move has worked to the team's benefit this month, he said: "We debrief every game. We were disappointed with some of the goals we conceded in the period over Christmas. The manager likes to discuss things with the players and the players have an input. We went through certain things, where we conceded goals and how we could shore up the defence a little bit. We have kept two clean sheets on the bounce and that will breed confidence."
Meanwhile, "Evans added that Mowbray's approach can be considered unique"when compared to other managers and believes the club are moving on the right direction after a mixed first half to the season, he further told: "It's my first experience of it in club football. It's good, all the players buy in to it and we all want "to work towards getting" better and moving in the right direction."
Blackburn have largely been occupying a mid-table position during the current campaign but they have made some strides towards the top six after three successive wins. Currently, Blackburn Rovers are tenth on the standings but the club have the chance to close the six-point gap to the playoff positions, should they manage to maintain the current run of form over an extended period.