Evans Delighted with Landmark 50th Cap
Corry Evans was able to lead out Northern Ireland in the latest match against Bosnia. Even though Northern Ireland did not have a positive result in the game after losing 2-0, it was a landmark for the Blackburn Rovers midfielder.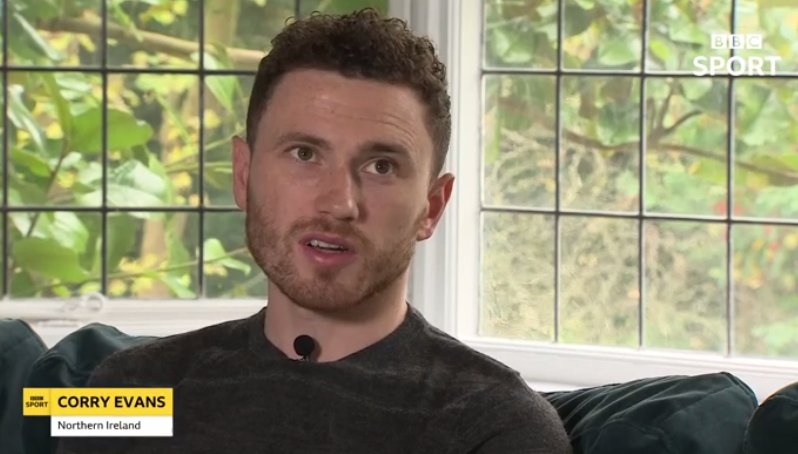 Evans was able to win his 50th cap for the national team and he says that it is a huge honour for him on a personal level to lead out the team as the captain. Steven Davies offered Evans the opportunity to captain the team despite being the regular captain due to the sense of occasion.
The national team are going through a period of transition with manager Michael O'Neill making some changes to the tactics of the team. After the game, Evans claimed that there was still possibility of improvement within the team and this should be apparent in the next few games.
Even though the match ended in a loss for Northern Ireland, Evans felt that the team gave a good account of themselves in the first half an hour of the game. It was only after Bosnia scored that the onus went to the opposition. Evans recalled the importance of having match winners in the game, as Northern Ireland have come unstuck against opposition like Bosnia and Austria due to the presence of match winners in the opposition line-up.
"I think there's room for improvement. Michael (O'Neill) has stressed that we're trying to play a more progressive style of football and move the ball through the pitch quicker. In the first 25 minutes, I thought we were very good. Once they scored, we lost our way a little bit but we regained it a bit in the second half. You come away to places like Bosnia and Austria, you don't take your chances and you'll get punished," said Evans