No Problem with Corry Evans Playing for Northern Ireland, claims Mowbray
Northern Ireland manager Michael O'Neill is likely to call up Rovers defender Corry Evans for the upcoming World Cup qualifying games.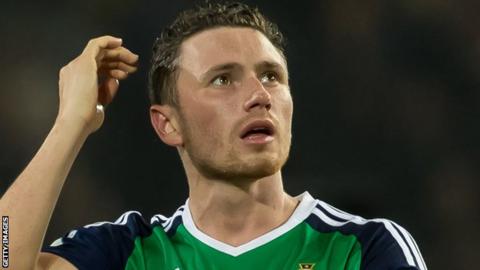 Due to their indifferent start to the World Cup qualification campaign, Northern Ireland have to be concerned about the possibility of being caught up by Azerbaijan or Czech Republic. The national team are level on points with former, while Czech Republic are only two points behind in the table after having played four games. Catching table leaders Germany now looks extremely unlikely with the reigning world champions opening up a five-point advantage.
Evans is one of the important players for the national team, but his likely call-up has ruffled a few feathers amongst club level. The Blackburn Rovers player has not played for the club over the last few months due to injury. However, manager Tony Mowbray has claimed that he has no problem with Evans being called up for the national team despite having not featured for Blackburn.

The 26-year-old the last played for the club at the start of January and he has been suffering from chronic groin issues. However, he has played in the last two World Cup qualification matches for Northern Ireland. Blackburn are struggling in the Championship this season, and they are in the relegation zone going into March.
"I don't really get involved in the international set-ups. What I do know is footballers like to play for their countries, they want to play for their countries.If he gets called up, there will no problem. If anything it will be a benefit if he gets some game time and some intense training to build him up," said Mowbray, who was brought in as the new Blackburn manager only towards the end of February.